GUIDE TO BACKLINE AND PA

You've got your amps & you've been practising in a garage or a small rehearsal room, now you have the chance to play at your local pub or club - how hard can it be?
Many bands sound awful at their first gigs and it isn't simply inexperience - it's the question of getting their live sound right for the bigger stage.... it's a big step so give yourself a flying start by making use of our hard earned experience. We've made all the mistakes so you don't have to!



*** NEW 2011 REVISED EDITION! ***

Now includes features on the Mixer Desk & Sound Mixing, Mic'ing & Muffling Drumkits and essential hints and tips on playing live.
32 pages, fully illustrated in full color. Also available as a download.


SEA COMPANY RECOMMENDS...
Visit our online store to see items recommended in our newsletter and reviews... clink the link above.

SeaCompany also recommends:


Great gear, great prices, great service - no nonsense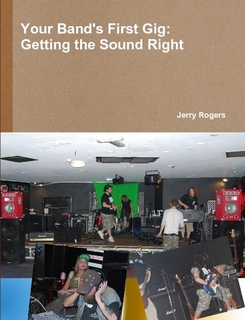 Our hugely popular guide is now a published book - fully illustrated in color for just £7.99 click here to order a copy


Now available as a download for just £3.99 post free world-wide
click the pic to get it now!
free newsletter

regular advice and handy hints plus reviews of the best gear to choose for your band
Sign up for our free newsletter!



for everything you need to know about setting up your band for live gigs order Jerry's comprehensive book or download a file copy - see above.

You can also sign up at Ezine for notification of new articles by me.

Sign up here to get notification of

new

Ezine

articles by Jez...